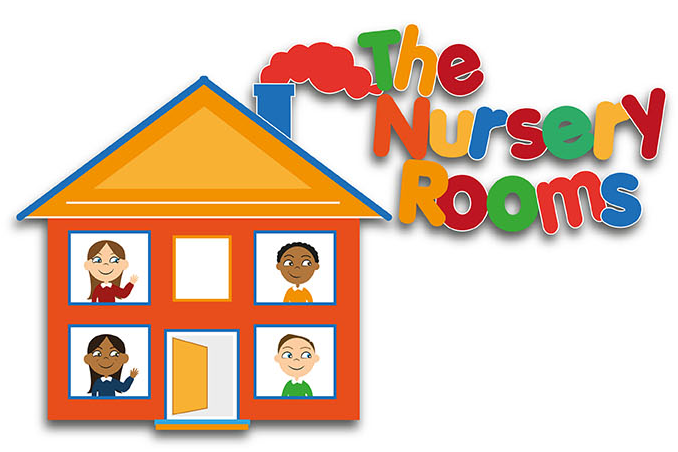 We are a 76 place day nursery in Harlow, registered with OFSTED.
Our nursery is based at Warwick House, situated in the Staple Tye area of Harlow. The nursery rooms have been specifically designed and furnished to represent the varying stages of your child's development.
Our aim is to provide a high quality service, with flexible care and early years education for children living within the local community and surrounding areas.
Access to the nursery is convient via all local bus routes with parking spaces available.
Welcome to 'The Nursery Rooms'
We cater for children from 3 months to 5 years
Call us now on 01279 866445
CURRICULUM
Caterpillar Room (3-24 mths)
The Caterpillar Room has been designed and equipped to accommodate the youngest members of the nursery, so they can interact with their peers and carers in a comfortable, caring and peaceful environment. There is a designated sleep area.
All toys and equipment are specifically chosen to aid the development of the children, and ensure stimulation and encouragement.
As your child develops, they will be introduced to new experiences, that includes experimenting with colours, shapes, textures and sounds.
For pre-school enquiries
Call 01279 866445
Rainbow Room (2-3 years)
Children in the Rainbow Room are communicating and engaging much more and developing their confidence. They are encouraged to take part and share in planned activities, which are more suited to their age and abilities and prepares to develop mutual respect for each other.
Your child will be encouraged to develop their knowledge of shapes, colours, numbers, as well as word and name recognition.
Everything your child experiences and learns is intended to prepare them for their progression into the Sunshine Room (pre-school group).
Sunshine Room (3-5 years)
In the Sunshine Room, we plan and organise our sessions to ensure that every child receives an enjoyable, challenging, learning experience that is tailored to their individual needs.
All children regularly take part in creative and physical activities, including cookery, story time, singing/music & movement, imaginative play, construction, early maths and science.
The children regularly use computers to develop their awareness of technology. We encourage children to be more independent by making their own choices, with the aim to ensure a smooth transition from nursery to school.
Butterfly Room (3-5 years)
The Butterfly Room is available to children aged between 3 and 5 years who qualify for government funding, so we can provide flexible level of childcare for parents.
Parents of children in this room will not be liable for any fees, as the cost will be met by the local authority.
The room is available between 08.00 am and 12.00 pm, and 13.00 pm and 16.00 pm Monday to Friday, during term times only.
It has been fully equipped to provide a stimulating environment to encourage learning, and development of skills necessary before the transition is made to school.
TERM TIMES
SPRING Term
1st Jan - 31st March
SUMMER TERM
1st April - 31st August
AUTUMN TERM
1st Sept - 31st Dec
Free Early Education Entitlement for 2, 3 and 4 year olds
All children over the age of three, are entitled to Free Early Education Entitlement. Your child will be entitled to the funding from the beginning of the term after their third birthday. Each child is entitled to a maximum of 15 hours a week which is offered over a 38 week period. Given the demand, the pre-school room provides an additional area to accommodate children for those parents who only require funded only sessions. However, we are flexible, and will try to accommodate the needs of parent's, subject to our availability.
You are not required to do anything to claim the funding - we will do it for you. For those parents whose children have additional hours in our care, the funding will be deducted from their monthly invoice, therefore reducing monthly payments.
Sibling discount
If you have two or more children at the nursery at the same time, we offer a discount of 10% for each place.
Childcare vouchers
We accept childcare vouchers as payment towards your nursery fees either in paper or e-voucher format. The childcare voucher scheme allows parents to take part of their salary in childcare vouchers, which provides tax benefits enabling them to make significant savings. For more information, on the use of childcare vouchers, please speak to our manager Emma Brett, or deputy manager Nikola Ashley.
Additional Funded Hours
In addition to the usual 15 hour funded sessions for 3 - 4 year olds we also provide placements for those parents who qualify for the additional 15 hours of funding. Therefore, provided parents meet the necessary criteria we can accommodate the additional sessions subject to availability.
CCTV
CCTV has been installed at The Nursery Rooms to ensure the safety of children in our care, and to help ensure the safety of all staff, parents/carers and visitors.
We will monitor the system to:
Provide security and safety for children, parents and staff
Provide security of our premises and equipment
Provide opportunities for staff training
Ensure high standards of care are maintained
Facilitate the identification of any incident which may necessitate disciplinary action being taken against a staff member and assist in providing evidence to the nursery manager
Act as an effective deterrent against criminal activity, such as vandalism
It is recognised that images are sensitive material and subject to the Data Protection Act 1998. The nursery manager is responsible for ensuring day to day compliance with the Act.
Further Information
For further information or to arrange a viewing please telephone:
Emma Brett or Nikola Ashley on 01279 866445
FEES
Please note that the fees include all meals
relevant to each session. If your child has specific
dietary requirements, please let us know.
Call us on: 01279 866445
Children 3 months - 2 years
(Caterpillar Room)
Half-day session:
08:00 – 13:00 or 13:00 – 18:00
£32.00 per session
Full day session:
08:00 – 18:00
£58.00 per day
School days from 09:00 – 16:00
£45.00 per day
Full time places are £250.00 per week (or £50.00 per day).
Additional hours, subject to availability are charged at a cost of £9.00 per hour
Children 2 years - 5 years
(Rainbow and Sunshine Rooms)
Half-day session:
08:00 – 13:00 or 13:00 – 18:00
£29.00 per session
Full day session:
08:00 – 18:00
£53.50 per session
School days from 09:00 – 16:00
£41.50 per day
Full time places are £230.00 per week (or £46.00 per day).
Additional hours, subject to availability are charged at a cost of £7.50 per hour
Fees mentioned apply to the core hours from 08:00 to 18:00 hours.
A further £7.50 per day will be charged for parents requiring the extended day from: 07:30 - 08:00 and 18:00 - 18:30
Booking a place:
A non-refundable £80.00 registration fee is required, this includes settling in sessions.
Invoices are payable a month in advance on or before the 25th of each month.
All children are to be collected promptly at the end of their session.
Meals for children attending funded only sessions; £2.50 for dinner and £1.50 for tea.
Please Note:
Your registration fee covers the settling in sessions (3 to 4). No additional payments are required.
OUR POLICIES
Our nursery cares for children, and works with
parents and the community to ensure their safety
and give them the very best start in life.
Call to book a place: 01279 866445
EARLY YEARS FOUNDATION STAGE (EYFS) STANDARDS
EYFS standards
Throughout the nursery, the EYFS standards and guidelines are followed to ensure a good framework of practice.
The EYFS seeks to provide:
Quality and consistency in all early years settings, so that every child makes good progress and no child gets left behind;
A secure foundation through learning and development opportunities which are planned around the needs and interests of each individual child and are assessed and reviewed regularly;
Partnership working between practitioners and with parents and/or carers;
Equality of opportunity and anti-discriminatory practice, ensuring that every child is included and supported.
We ensure that each aspect of the EYFS is adopted and all information is shared with parents so that high standards are maintained.
4 guiding principles
There are four guiding principles that shapes our practice in our early years setting. These are:
Every child is a unique individual, who is constantly learning and can be resilient, capable, confident and self-assured;
Children learn to be strong and independent through positive relationships;
Children learn and develop well in enabling environments, in which their experiences respond to their individual needs and there is a strong partnership between practitioners and parents and/or carers; and
Children develop and learn in different ways and at different rates. The framework covers the education and care of all children in early-years provision, including children with special educational needs and disabilities.
7 areas of learning and development
There are seven areas of learning and development that must shape educational programmes in early-years settings. All areas of learning and development are important and inter-connected.
Three areas are particularly crucial for igniting children's curiosity and enthusiasm for learning, and for building their capacity to learn, form relationships and thrive. The three prime areas, are:
Communication and language;
Physical development; and
Personal, social and emotional development.
Four specific areas, through which the three prime areas are strengthened and applied are:
Literacy;
Mathematics;
Understanding the world; and
Expressive arts and design.